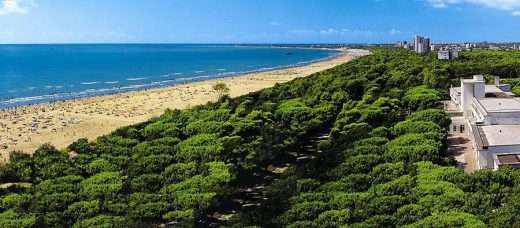 This year the new location of ACMilan Football Soccer Camp 2011 will be in Lignano Sabbiadoro (Venice Area – Italy).
Sporteventi has chosen this seaside location for the AC Milan Summer Camp 2011 because of three reasons:
the first class of GeTur Sport Village, which will host the campers at the residence "Sole & Mare" and will offer the availability of the private beach, the small aquatic park and the regulation football pitch; in addition the campers will enjoy the evening animation activities organized by the sport center's staff;
the proximity to the Venice Airport "Marco Polo";
the famous beach of 8 km with golden sand.
The AC Milan Academy Camp will take place in Lignano Sabbiadoro (seaside location) from 31st July to 6th August 2011 under the supervision of the ACMilan's coaches and Pierino Prati.
For further information about the new seaside location of AC Milan Junior Camp 2011:
https://en.sporteventi.com/lignanosabbiadoro-seaside-acmilansoccercamp.html