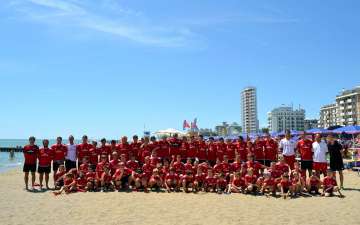 Jesolo (with Rimini) is the most famous beach of the Adriatic Sea and only at 20 Km-distance from Venice and its international airport; Jesolo is  a real paradise for the tourists, with a seafront of over 15 km, shops, play grounds, hotels, golf clubs and entertainments on 16 town squares.
The camp has experienced growing success for years, with participants from all over the world. The Camp starts on Sunday at 2.30 pm and ends on Saturday at 1.00 pm, after a demonstration training and friendly matches in the morning. Participants are supervised and looked after 24 hours a day.
The daily workouts (two sessions a day) alternate with recreational activities, such as relaxation by the pool and group games on the beach.
The AC Milan Camps of Jesolo Lido (Venice) will start on 24th July!
For parents who want to spend their holidays in Lido di Jesolo – while during the day their children are playing and learning new tricks, for this specific case we do recommend the DAY formula (the campers arrive at 9.00 am and return back to the family at 6.30 pm after afternoon training).
Jesolo: a spectacular beach and a camp of absolute prestige with a first-rate staff!!

---
CAMP DATES
First week: 24 July 2022 ~ 30 July 2022
Second week: 31 July 2022 ~ 6 August 2022
---
FACILITIES
THE HOTEL
The AC Milan Junior Camp takes place at the Marzotto Village, a private structure of 1555 square meters created for the fun on holiday of families and children.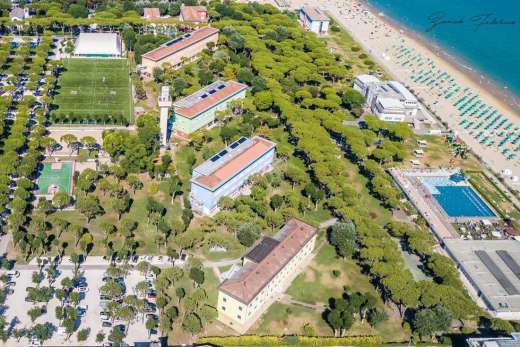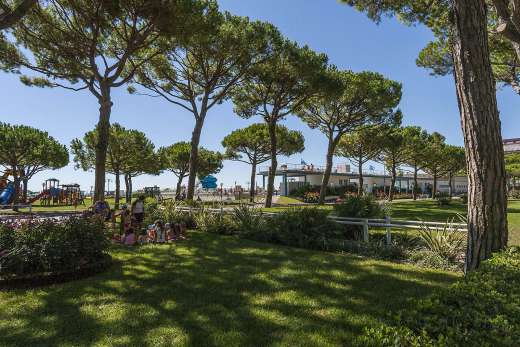 FOOTBALL FIELDS
The Marzotto Village has everything you need inside for a dream football camp, namely:
football field with latest generation 98 * 49 mm artificial grass and five-a-side football fields
medical center
accommodation and  apartments
swimming pool and wellness area
restaurants and bars
seafront location and private beach
animation and entertainment