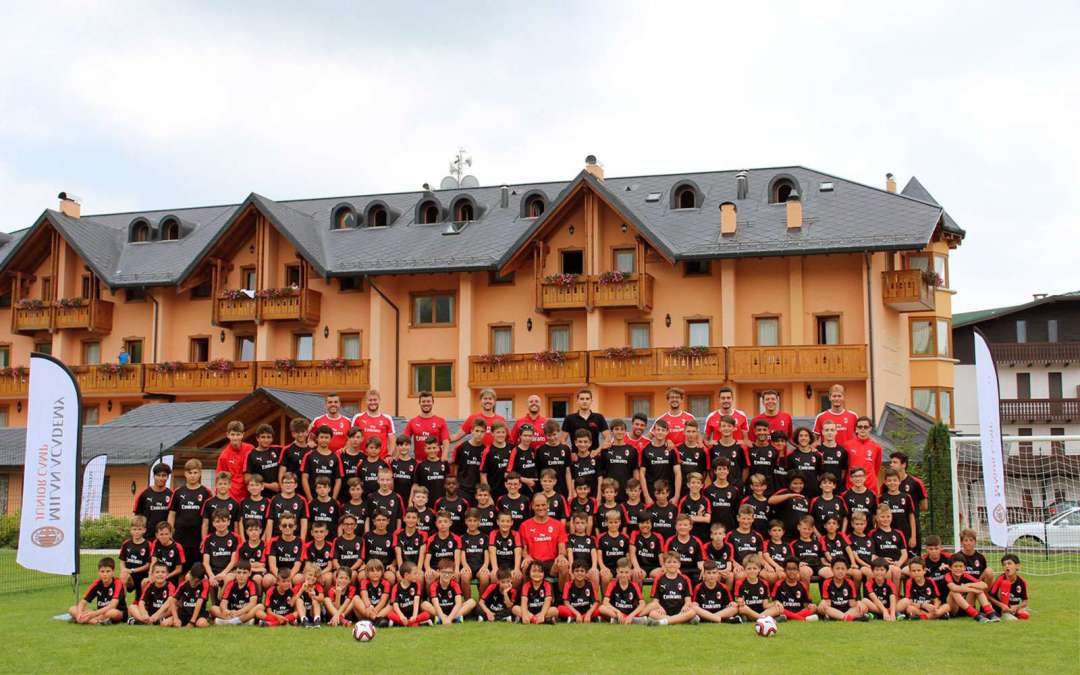 The Asiago Plateau also known as the "Plateau of the Seven Municipalities", is the largest plateau in Europe. It is located between the Po Valley and the Valsugana mountains (Trentino), in the province of Vicenza and just two hours by car from Venice and Lake Garda.
The Asiago Plateau reaches a maximum height of 2341 meters at "Cima Dodici" and is a renowned summer and winter tourist area.
From a historical point of view the area is known for the fortifications built during the World War I which here experienced some of its most dramatic moments (the epic battles of Ortigara, the Altipiani and the Tre Monti), as evidenced by the imposing Asiago-military-memorial inaugurated in 1938.
The best known local gastronomic product is cheese, so famous in the world that it is even better known than the place from which it takes its name. Other typical products are honey, jams, sausages and salami.
The AC Milan Camp takes place in Gallio (1085 meters above sea level), a town located just 2 km from Asiago which thanks to its unspoiled nature and breath-taking landscapes, becomes the perfect place for our camps!
The AC Milan Camps of the Asiago Plateau will start on July the 9th!
The parents who want to spend their holidays in Asiago Plateau – while during the day their children play football and learn new tricks – could join them in the late afternoon choosing the DAY formula (the participants arrive at 9.00 am and return back to the family at 6.30 pm after afternoon training).
---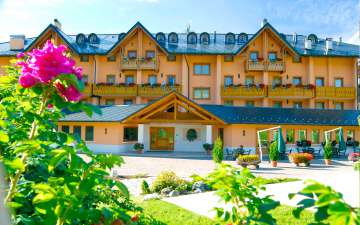 Hotel Gaarten
The Hotel Gaarten is a 4-star-Superior hotel equipped with swimming pool, spa and solarium.
---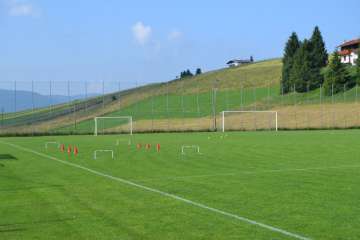 Campo di Calcio
Two soccer fields are used for the trainings:
The local football field of Gallio which is 450 m far from the hotel; this one is a regular pitch (95*45 m) in natural grass.
The Hotel Gaarten private court: which is located in the park of the hotel; this one is a small-size pitch (50*30 m) in natural grass.