Next summer Diego Bortoluzzi (professional coach) will collaborate with Sporteventi (AC Milan official partner since 2000) as Head Coach of the AC Milan Camp organized and managed by Sporteventi.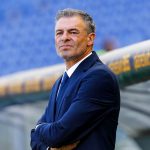 Coming from the Atalanta youths, with which he made his debut in Serie A, Bortoluzzi spent most of his playing career playing in Serie B (Second Italian Football League). As a First team Coach he coached Treviso and Palermo in Serie A. He was for a long time the Assistant Coach First Team Coach of Francesco Guidolin in Serie A at Palermo, Parma and Udinese and in the Premier League at Swansea City.
Diego Bortoluzzi will be the Head Coach of the AC Milan Academy Camps in Cortina d'Ampezzo, from June 23 to 29, in Jesolo Lido, from July 7 to 20, and in Lignano Sabbiadoro, from July 21 to August 10.
Here is his CV in full at:
https://en.sporteventi.com/diegobortoluzzi-acmilansoccercamp.html
For info at the Milan Junior Camp of Sporteventi 2019: