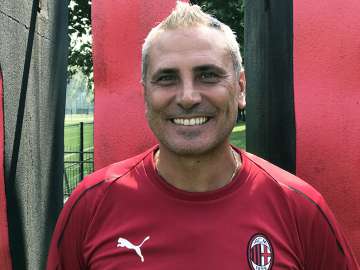 Patrizio Billio started his professional career at AC Milan. He then played in the Second Italian football league (Series B) with Ravenna and Hellas Verona.
In January 1998, he joined Crystal Palace in the Premier League (First English football league). In the following seasons, he played in the Scottish Premier League (First Scottish football league) with Dundee FC (1999–2002) and Abedeen (2002).
From 2011 Patrizio Billio is the AC Milan Head Coach of the Milan Academy Kuwait.