Jesolo is the most famous beach of the northern Adriatic coast hosts the AC Milan Academy Camp at the Marzotto Village.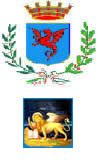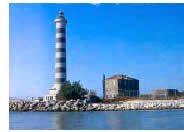 Beautiful, buzzing Jesolo rises up on the narrow strip of beach that lies between the Venice Lagoon and the Piave River Delta in the Region of Veneto. Its turistic port is considered the most vivacious in the Province of Venice and, its beaches a hub of fun in the sun as they may be, the city itself offers a myriad of occasions for excitement and entertainment both day and night.
Already existent in the 6th Century C.E., when certain populations were forced to flee the Barbarian Invasions in the north, and to hide on the Isle of Equilio. At that time, the first inhabited location was in the marshy zone, eventually named Cavazzucherina in the 15th Century. It was only in the 1920s, however, that the Grande Bonifica or Great Reclamation allowed for the possibility of seaside tourism for the first time ever. The first beach establishments, along with hotels and restaurants, rose up, and in 1927 the Lido di Treviso came into being at the littoral middle. Nel 1930 Cavazuccherina became Jesolo – and the Lido di Treviso Lido di Jesolo – in 1930. The city grew intensely in the Post-War period, particularly as a result of the increased tourism activity, and it eventually transformed into one of the most important hubs for tourism on the Adriatic.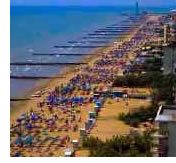 The beach tourist is a guest to care for, offered such amenities as entertainment, areas for health and other sports installations (from playing fields to beach volleyball), sailing and windsurf lessons and rental, areas for rest and relaxation.
To this we add the comfort of the furnishings and beach structures, designed to pamper the tourist and to project an ambience of peace and relaxation. The new Tourism Palace is unique in Italy for its size and flexibility.
Designed to respond to the needs of an ever-more international town, it is open to business, offering a futuristic 15,000 m2 structure appropriate for congresses, conventions, cultural shows, shows, sports events, art and other types of exhibitions. Its ample and versatile exhibition area is multipurpose, and has all the comforts and services necessary and with a high potential for imagination and functionality.
More information is available at the Jesolo Municipality official website and at the Jesolo and Eraclea Tourism Promotion Company websites: