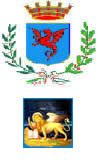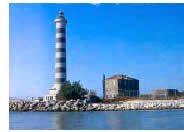 The most famous beach of the northern Adriatic coast hosts the AC Milan Academy Camp for a fourth year with the Armando Picchi Communal Stadium just two steps from the beach. Every moment of relaxation represents a beautiful connection for the day. The long evening walks along the avenues among thousands of tourists from the world over takes on an incredible glamour.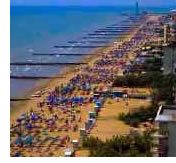 The beach tourist is a guest to care for, offered such amenities as entertainment, areas for health and other sports installations (from playing fields to beach volleyball), sailing and windsurf lessons and rental, areas for rest and relaxation.
To this we add the comfort of the furnishings and beach structures, designed to pamper the tourist and to project an ambience of peace and relaxation. The new Tourism Palace is unique in Italy for its size and flexibility.
Designed to respond to the needs of an ever-more international town, it is open to business, offering a futuristic 15,000 m2 structure appropriate for congresses, conventions, cultural shows, shows, sports events, art and other types of exhibitions. Its ample and versatile exhibition area is multipurpose, and has all the comforts and services necessary and with a high potential for imagination and functionality.
More information is available at the Jesolo Municipality official website and at the Jesolo and Eraclea Tourism Promotion Company websites:
www.jesolo.it
www.aqualandia.it
golfclubjesolo.it
en.turismovenezia.it