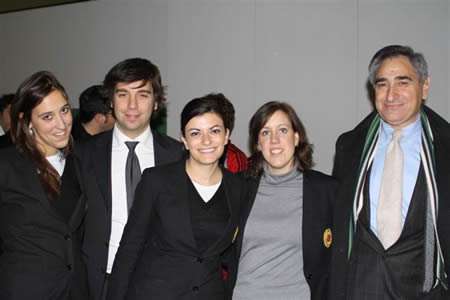 At the beginning of February it has took place in the Sporting Centre Vismara, base of the youth sector of ACMilan, the annual meeting where were present the Official Managers of the AC Milan Football Soccer Camp from all over the world.
Francesca Pietra, responsible for ACMilan Camps, in collaboration with Erica Savegnago, has chaired the meeting officialising the territorial competence for the Venice Area and Croatia of Sporteventi, and subscribing the agreement for the sport season 2011.
In addition, the Sport Association Sporteventi has been again recognized as one of the most important multi-locations Official Manager of ACMilan's football (soccer) summer camps in Italy.
Sporteventi will be present with its ACMilan Summer Schools in the locations of: Asiago Mountain Plateau – Gallio (mountain), Cortina D'Ampezzo (Alps – Dolomites mountains), Vittorio Veneto (town-hillside), Jesolo (Venice seaside), Lignano Sabbiadoro (Venice seaside) and Medulin – Pula (Croatia – seaside).