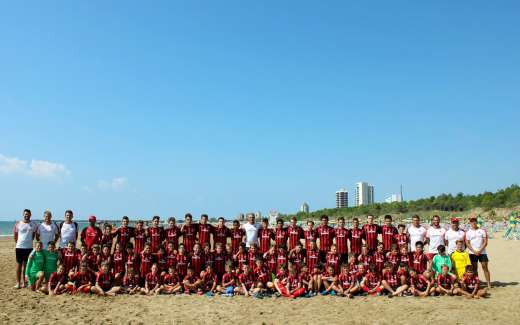 The Adriatic tourist resort of Lignano is located sixty kilometres from Udine and a hundred kilometres from Venice. Lignano offers the opportunity to practice nautical and non-water sports, to relax, to shop, to have fun every evening (in cinemas, discos, arcades and amusement water parks) and to taste the good Friulian cuisine.
Lignano's coastline is divided into three areas (Sabbiadoro, Pineta and Riviera): the 8 kilometres of beach coast have been awarded the Blue Flag for years. Lignano boasts a complex of recreational nautical infrastructures, among the most developed in Europe, with a very high tourist presence.
Daily workouts alternate with recreational activities, such having fun at the water park, playing soccer beach and enjoying evening entertainment.
The AC Milan Junior Camp on the Lignano Sabbiadoro season: summer 2022  start on 7th August!
The parents who want to spend their holidays in Lignano Sabbiadoro with their sons, who during the day are training and learning new tricks, could book the camp with the DAY formula (the players arrive at 9.00 am and return back to the family at 6.30 pm after afternoon training).
Lignano Sabbiadoro: a spectacular beach and a camp of absolute prestige with a first-rate staff!!
---
CAMP DATES
Only week: 7 August 2022 ~ 13 August 2022
---
FACILITIES
THE HOTEL
The Milan Junior Camp will take place in the wonderful tourist-sports village "Bella Italia EFA Village" which consists of 13 accommodation facilities, for a whole capacity of 2800 people, 60 hectares of pine forest and 1200 square meters of private beach, a sports hall, swimming pools and regular soccer fields.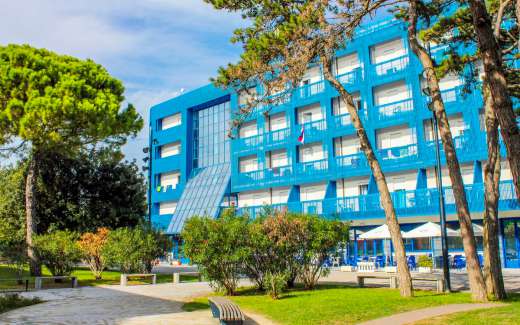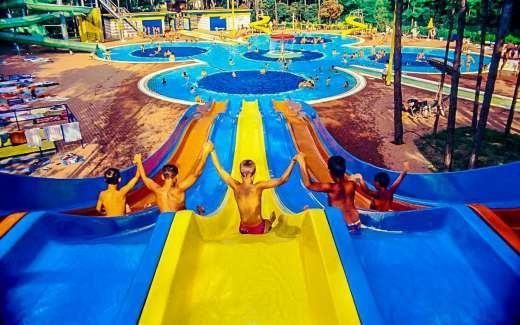 FOOTBALL FIELDS
Bella Italia sports centre: the facility is equipped with a sports hall, swimming pools and regular football fields.